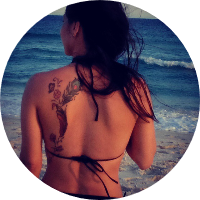 Maina Fernandez
Country: United Arab Emirates
Current City: Dubai
Gender: Female
Available to Travel: Yes
Biography:
Maina Fernandez

I'm an athlete & pole dance artist.
certified by the Brazilian Federation of pole dance, I have had 7 years of hard training & practice to be where I'm now.
I have participated in different championships such as: South American pole cup 2014 & 2015, where I have achieved 3rd place.
as an artist I love to participate and continue exploring the world of pole dance in different countries.
currently in Dubai and to go :D

Height : 160 cm / 5ft 3in
Ethnicity : Latino / Hispanic
Degree: Diploma
Country : Colombia
Passing Year : September 2005
Pole dance insturactor
Venue/Company: Pole Center
Location: Cali Colombia
Time period: January 2013 - January 2016
Description:
---